10 best free-kick takers in the world right now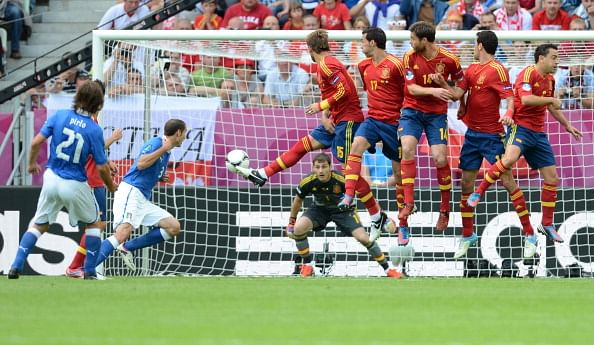 There's nothing quite like seeing the net ripple from a well executed free-kick, particularly as it's one of the hardest feats in all of football.
Matches can be won and lost over a set-piece, and the world's top stars can spend years perfecting their technique. However, every football fan loves seeing that practice pay off and the euphoria of goalscorer wheeling away in celebration after a perfect free-kick is one of the greatest sights in all of sports.
Dead ball specialists are a rare commodity and it's certainly a great weapon to have in the arsenal. Here are 10 of the greatest free-kick takers on the planet right now:
#10 Juan Mata - Manchester United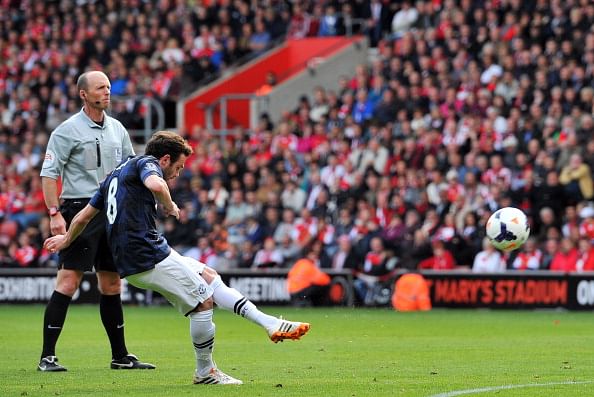 The special Juan might not be revered as one of the world's best set-piece specialists, but statistics don't lie and the magical midfield maestro is a true free-kick master.
In January 2015, Press Association Sports stats revealed that the Spaniard boasts the highest conversion rate of any Premier League player (with at least five set-piece goals) since records began in 2001-02.
With a return of a goal in almost every five shots, it's a wonder the No.8 doesn't take them more regularly.


#9 David Alaba - Bayern Munich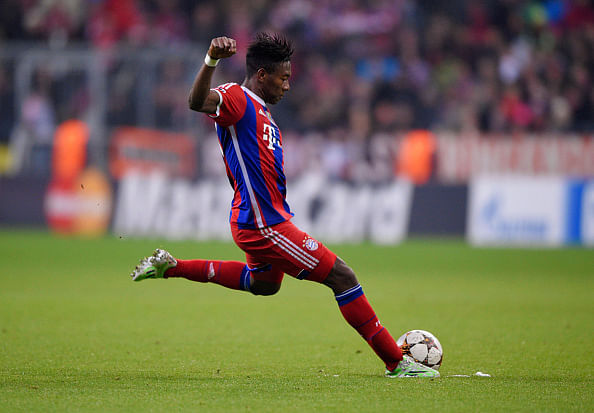 In a team of world superstars, the fight to take regular free-kicks is always going to be fierce. The fact David Alaba is allowed part of that responsibility at the tender age of 22 is a glowing testimony to his ability with a dead ball.
The versatile Austrian has scored two Bundesliga goals for Bayern this season, both coming from free-kick routines.
He also struck a stunning effort against Eintracht Braunschweig in the German Cup, which garnered huge praise from teammate Franck Ribery. With efforts like that, it's not hard to see why.
#8 Memphis Depay - PSV Eindhoven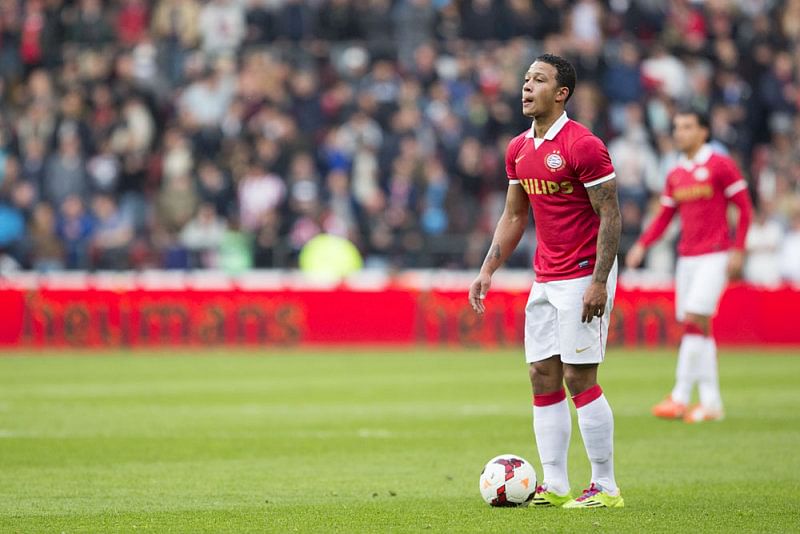 Dutch wonderkid Memphis Depay has enjoyed a spectacular season as he fires PSV towards a first Eredivisie title since 2008 and is now considered one of the hottest properties ahead of the forthcoming transfer window.
Whilst a whole host of clubs will be attracted to the left-sided attacker's star dribbling shooting and passing qualities, the Dutchman's next club will also be inheriting a truly gifted set-piece guru.
The young hotshot scored two memorable free-kicks in PSV's first home game of 2014/15 and has since added a further three to take his seasonal tally to a very impressive five.
Even at a tender age, he has showcased a wonderful understanding of how to beat a goalkeeper and his wall and that could become a trademark skill in years to come.
#7 Rogerio Ceni - Sao Paulo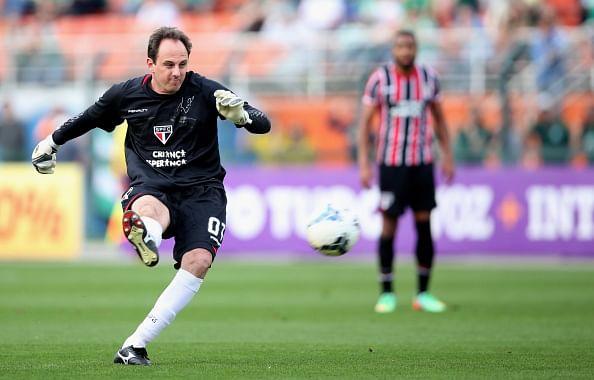 it might not be a surprise to see a goalscoring centurion on the list. What is a little more baffling, though, is the fact that this Brazilian legend is a goalkeeper!
The Sao Paulo No.1 has netted an incredible 127 goals and counting, including over 60 free-kicks and is the highest scoring goalkeeper in the history of football. What other verification do you need?
With this being the 42-year-old's concluding season, we're unlikely to ever see such a prolific No.1 ever again.
#6 Lionel Messi - Barcelona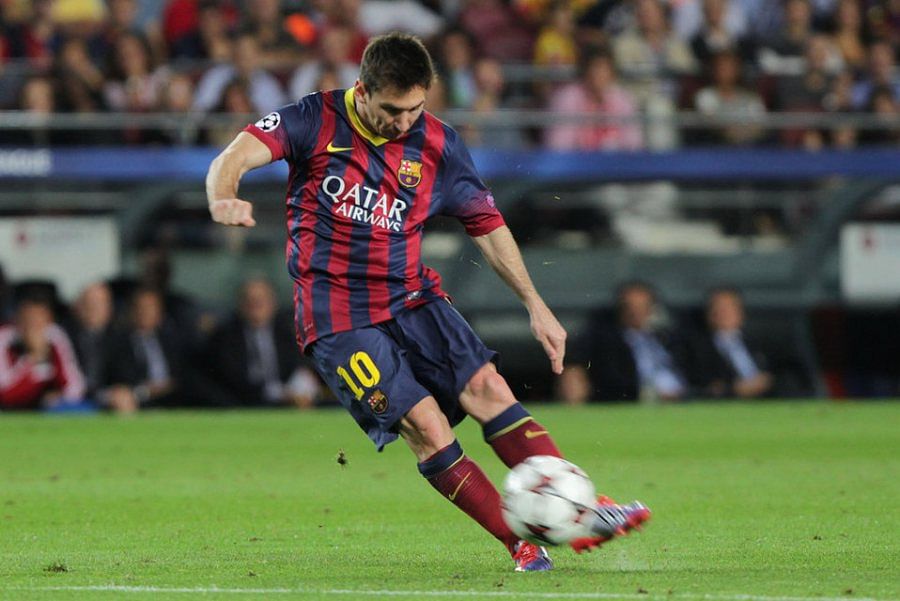 In years to come, Lionel Messi's time in football won't be celebrated chiefly for his free-kick abilities and fans will instead eulogise over the skill, flair and wizardry of this 21st century genius.
Nonetheless, it would be foolish to dismiss the obvious talent the Barcelona legend possesses with a free-kick. Whilst his penalty taking may have been scrutinised, his quality with a dead ball from outside the box has never been in question.
Messi's normally opts for finesse over power, another aspect that emphasises the sheer artistry of his game.
#5 Hakan Calhanoglu - Bayer Leverkusen
Rising Turkish star Hakan Calhanoglu easily ranks amongst the most exciting young prospects in European football right now and the irrepressible attacking midfielder is really proving himself to be a massive hit from set-pieces too.
Four of Calhanoglu's six Bundesliga strikes in 2014/15 have come from free-kick situations, underlining his palpable talent with a dead ball. At the tender age of 21, fans will anticipate plenty more over the coming years.
Set-piece routines are hardly the only asset to Calhanoglu's game and the No.10 is quickly developing into a truly gifted player. Nevertheless, it's a great weapon to have in his locker.
#4 Gareth Bale - Real Madrid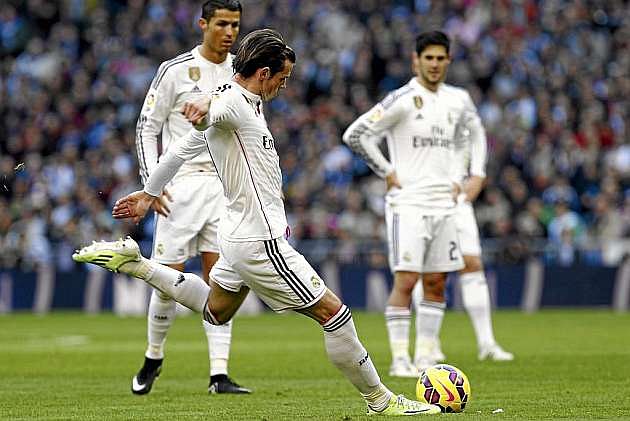 There is no uncertainty about who the main man is at Real Madrid and that is replicated by the fact Cristiano Ronaldo is the club's designated first choice free-kick specialist. However, Welsh wizard Gareth Bale has proven himself to be a much more reliable source in those situations.
Despite very limited chances, the 25-year-old has netted two stunning free-kicks for Los Blancos this term whilst he has additionally underlined his ability when playing for national side Wales.
Perhaps it's time for the world's most expensive player to take over those duties on a more regular basis at the Bernabeu, considering Ronaldo's huge dip in the conversion rate of freekicks – his free-kick against Eibar being the first in almost a year and 56 attempts.
#3 Wesley Sneijder - Galatasaray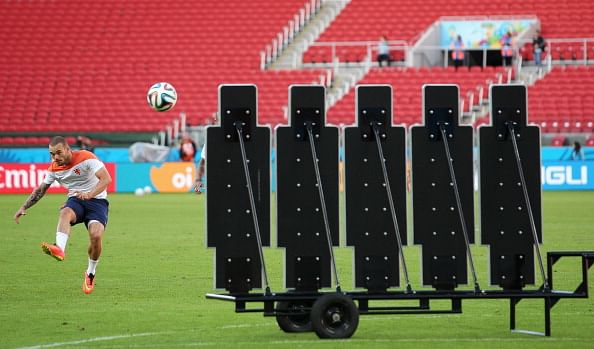 The 30-year-old playmaker might have fallen off the radar slightly during his spell at Galatasaray, but there is no denying the Dutchman's free-kick brilliance as he continues to light up Turkey with a string of incredible strikes.
In addition to the recent corker against Karabukspor, the Oranje international also reminded fans of his immense talent with an equally heroic effort against Arsenal in this season's Champions League.
His physical attributes are slowly fading, but Wesley Sneijder's vision and technique continue to shine.
#2 Zlatko Junuzovic - Werder Bremen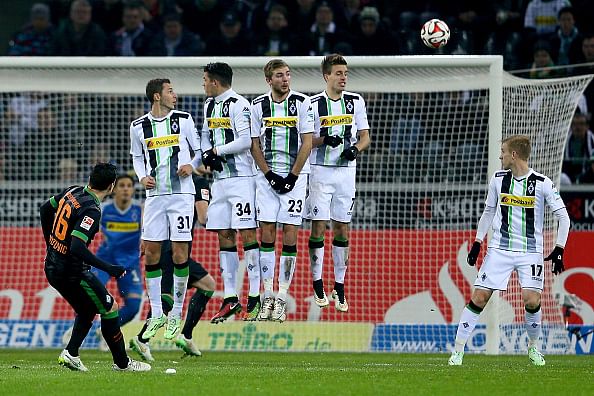 Scoring from a free-kick is no easy task; when you make the net ripple four times from just 17 attempts, it's clearly no fluke. According to the Opta Stats, that's exactly what Zlatko Junuzovic has managed in this year's Bundesliga.
The 27-year-old Werder Bremen midfielder not only hits the target with an unrivalled reliability, he also scores some sensational strikes such as the 30-yard screamer against SC Paderborn back in November.
Free kicks are definitely a key part of the otherwise fairly average Serbian-born Austrian's talent, but it's one that is well worth celebrating. The 27-year-old really is a cerebral assassin with a dead ball.
#1 Andrea Pirlo - Juventus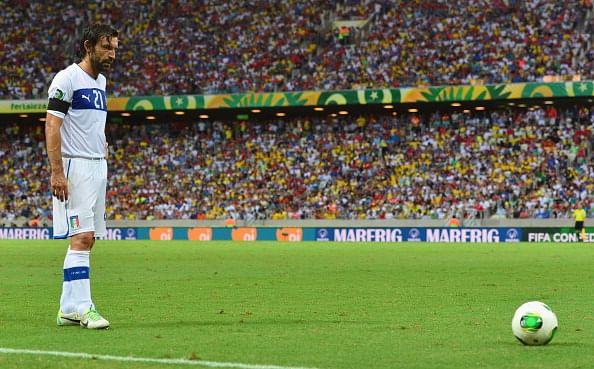 Italian veteran Andrea Pirlo is the fine wine of football; he just keeps getting better and better with age. The much loved Juventus regista is a true visionary of the sport and that sentiment certainly shines through whenever he takes a set-piece.
Pirlo has converted almost 50 free-kicks during his illustrious career, including an unstoppable effort against Olympiacos earlier this season to mark his 100th Champions League appearance, as well as providing plenty of assists too.
What makes the Italian maestro stand out above the rest is the fact he has a full bag of tricks to call upon. Whether it be a curler, blaster or cheeky drill under the wall, opposing goalkeepers will always be scared.
Andrea Pirlo: a true genius with the ball.