5 achievements that wouldn't have happened in Indian Cricket if not for Sehwag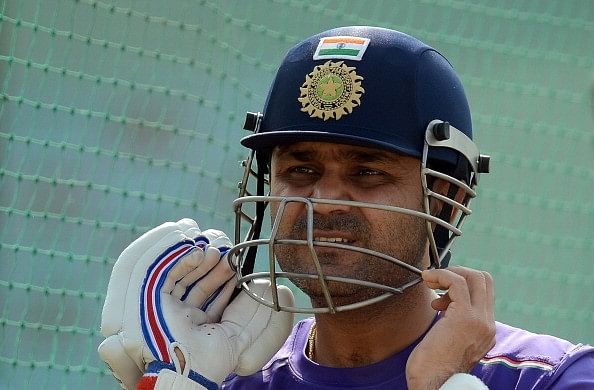 With a special sense of timing and an excellent hand-eye coordination, Sehwag was able to revolutionise the longest format with his uninhibited style of batting. A free spirit with extraordinary abilities; his batting had the charisma and flair to pull crowds.
He holds a number of records for India, records which seemed unimaginable before his swashbuckling knocks made them a reality. Two triple centuries, a one-day double century, the fastest double century, the high strike rate: the long list is a just a written account of his indelible impact on the game. As he turns 37 and is set to retire, here's a list of Team India's five achievements that wouldn't have been possible without Sehwag.
#1 Introducing India to the 300 Club
Sunil Gavaskar's 236 remained India's highest individual score until Laxman superseded it with a magnificent 281 in 2001. However, within a space of four years, Virender Sehwag was able to breach the 300-mark twice, joining the elite company of Brian Lara and Donald Bradman. A couple of years later, he came close to a record third. With scores of 319, 309 and 293, all constructed at record speeds, Sehwag managed to reach heights that previously seemed unattainable by Indian batsmen.
Each of his 200+ scores was constructed at a strike rate of more than 75.
#2 India's No.1 Spot in Tests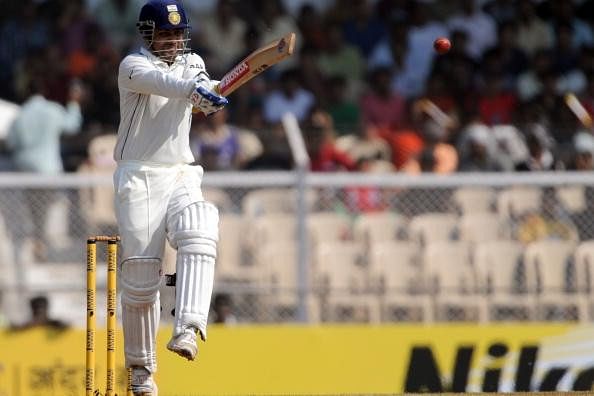 India achieved an unprecedented high under the leadership of Mahendra Singh Dhoni by ascending to the top of the ICC Test rankings in 2009. Sehwag, who returned to the team in early 2008, was one of the heroes of the golden patch.
Over a period of almost two years (January 2008 to December 2009), Sehwag scored more runs than any Indian in 25 tests. His 293, at a strike rate of 115, gave India a series win at Mumbai, completing an incredible run that ended with India reaching the top. Apart from that, his record-breaking 319 against South Africa, his 201 against the Lankans in Galle, and 151 at Adelaide were other highlights of the spectacular run.
#3 Converting potential draws into wins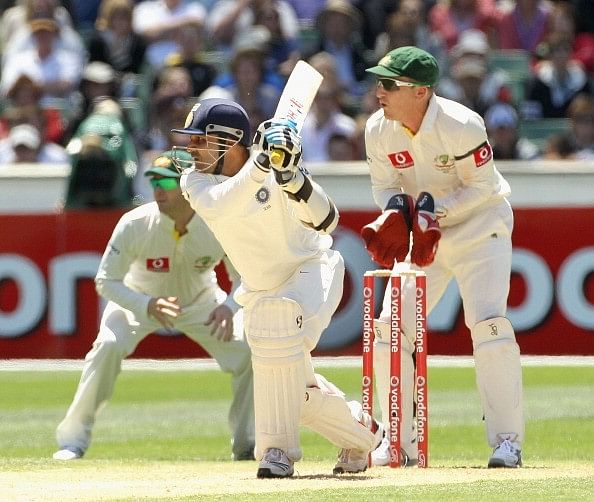 The absence of a potent bowling attack has made it difficult for India to push for victories in Tests, but Sehwag's swift run-scoring gave the bowlers a lot to bowl at. Time and again, his crucial contributions used to set up matches in India's favour, even when draws looked imminent.
After England had declared on 311-9 on day four in Chennai (2008), India needed 387 to win in 126 overs. Sehwag provided the initial impetus, hitting 83 off 68 balls. He hit four sixes and reduced the deficit to 256 on the final day before a Sachin special gave India a famous win.
His century against Sri Lanka (Colombo, 2010), 90 against Australia (Mohali, 2008) and the magnificent 293 at Mumbai (2009), all turned the match in India's favour from situations heading for a draw.
#4 Improving record on foreign soil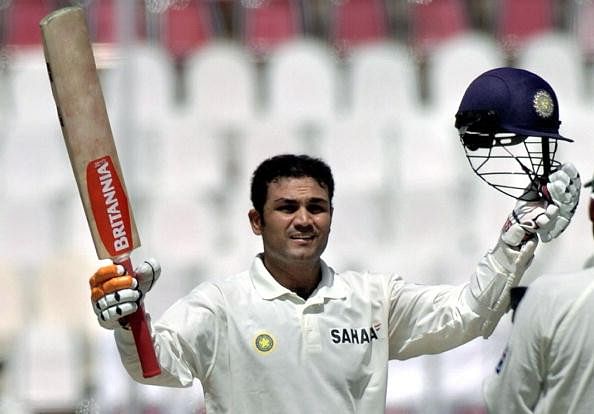 India have been poor travellers throughout the 90s, not winning a single match abroad. They lost fifteen matches and drew eighteen.
Sehwag kick-started the Indian innings on many occasions, instilling confidence in India's batting abilities, and weathering the new ball in testing conditions. He had centuries in Barbados, Adelaide, Galle, Bloemfontein, as well as double centuries in Galle and Lahore.
But none were as impactful on the result as the record breaking 309 at Multan that fetched India a win in Pakistan after 21 years, spread over 49 years. His 201 at Galle (2008) and 109 at Colombo(2010) gave India memorable victories. Throughout the 2000s, India won eleven times, taking the winning percentage close to thirty.
#5 Huge contributions at the top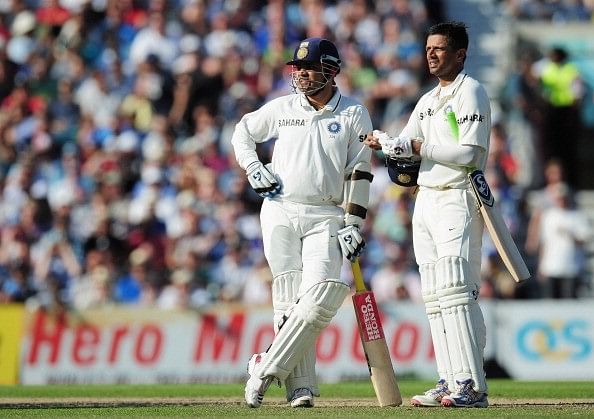 As strong as India's batting might have been over the last two decades, the absence of a settled opener has always been a cause of worry. India's middle order was blessed with talent throughout the 90s and the 2000s, but Sehwag's impact at the top of the order changed the way the game was played.
His monumental knocks made it possible for India to attain huge first innings leads, thereby pushing the opposition and giving India a go at victory. Starting with the 410 with Rahul Dravid that missed the then-record opening partnership by four runs, Sehwag was part of six 200+ opening partnerships, twice with Gautam Gambhir, and the rest with different partners. Others like David Warner and Shikhar Dhawan followed the Sehwag style of playing, and the role of the Test opener was never the same.